Finding the appropriate insurance for your fine art
As we've discussed in our blogs on public liability, and how
art gallery insurance differs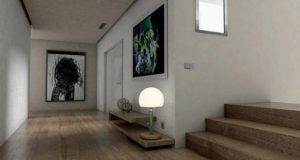 from office or shop policies, works of fine art need bespoke policies according to how they are stored, used and sold.
From artists, to gallery owners, to exhibition curators and private collectors, a range of arts businesses require a range of different art insurance policies.
Generic, catch-all policies only serve to leave arts businesses at risk.
At Brownhill, we think it's important that everyone involved in the art world – regardless of how they are involved in it – knows about insurance, and how they can keep themselves covered against any and all eventualities that may face them.
Art insurance for exhibitions
Art exhibitions are always a complicated affair, with lots of moving parts to organise, and precautions to be aware of. This is even more true of the insurance cover needed for art exhibitions.
Public liability cover is paramount here, as this will keep you protected in the event of any damage to property, or even people.
You also need a policy that ensures you are covered for the amount of visitors you are expecting, as more visitors generally equals more risk.
Finally, it is vital that you are covered in the event of any sudden cancellations. If this year has taught us anything, it's that unforeseen circumstances can turn even our most meticulous plans upside down.
All you can do as a business is take steps to be as prepared as you can, and sufficiently covered so as to avoid any losses.
Art insurance for galleries
Gallery owners must not only determine they have appropriate insurance measures in place with regards to contents needs and risks, but also the level of security at their property, as well as any additional security measures they may need to scale up for a given event, or even a private viewing.
If you regularly transport your works to art fairs, higher levels of cover will need to be sourced to ensure your cover remains intact even when they are off site.
And, as with exhibitions, public liability is important too.
Art insurance for private collectors
Many private collectors assume that their works will be covered by their home insurance policy.
For high-value collections, this is far from the truth.
We recommend private collectors take out standalone coverage for their art. This will not only give them the coverage that is far more representative of the worth of their property (which can not be said of a standard home policy), but it also offers access to expert claims assistance.
Working with a service provider that can connect you to restoration experts and loss adjusters is crucial if you want a quick and painless solution in the face of a claim.
Standalone policies also tend to be more flexible, allowing you to add new items to your inventory when bought, and delete items from your collection when they are sold.
Note, for private collectors who keep high-value works of art in their homes, some household insurers may void their policy if they find their client has a separate art policy.
Owning something of such high value will place your home, and therefore all the things in it, at higher risk.
This may also mean that the level of risk covered in your home policy is insufficient.
So when taking out insurance for art kept at home, it's important that you check in with the provider of your household insurance. See if they will allow for your art to be covered separately, or whether your cover requirements can be amended. If not, you may have to look elsewhere for a suitable policy.
Art insurance for corporate collectors
Many businesses with art collections only have their works insured as far as an extension of their office insurance policy will cover them. Unfortunately, that tends to not be far enough.
Office insurance policies for art can lead to a number of issues, namely with valuations in the event of a claim, and indeed the basis of the coverage provided.
Some insurers may offer coverage on the basis of an agreed value, but what if the value of that artwork increases substantially due to a sudden spike of interest around a particular artist or piece?
As with private collectors, specialist standalone coverage is the best route to take.
Each situation has its own terms and conditions. At Brownhill, we tailor those terms and conditions of our policies to suit the exact needs of our clients. Get in touch for an informal discussion about insuring your works of art.